Here we recommend an easy way for converting from PDF to Word document. The tool needed is Flyingbee PDF to Word for Windows, which is a great converter for you to transfer from PDF to Word.
The following guide is about how to convert PDF to Word step by step. Before that, you need to download and install the PDF to Word Converter on your PC, then launch it.
Note
: For Mac users, this
Flyingbee PDF to Word Converter for Mac
can convert PDF to word format on Mac.
Guide: Converting PDF to Word with Flyingbee PDF to Word for Windows
With this tutorial, you can easily edit your PDF documents by converting them to DOC format, and editing them in Microsoft Word. It is the right choice for easy PDF conversion.
Step 1: Add PDF Files
Click the "Add File" button to input the PDF files. And you would see the inputted PDF on the file list. You can also directly drag file(s) into the window of the converter.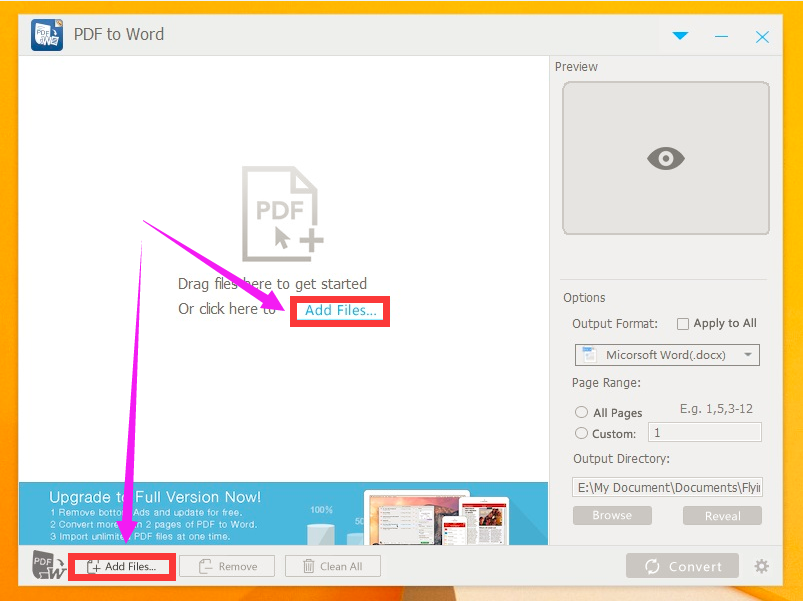 Step 2: Define page range
You can set the PDF to Word Converter to convert the whole PDF file or current PDF file. Even you can enter the page number or page range to specify the pages. For example, if you just want to convert designated pages, such as page 3 and page 5, just type the numbers in the way 3,5, and if you want to convert page from first to third one, just type like 1-3.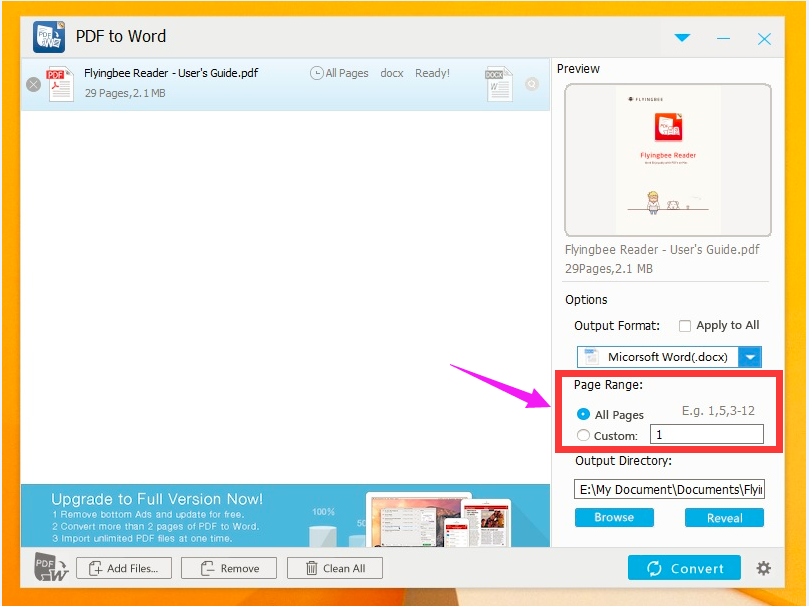 Step 3: Select a saving folder
If you don't want to put your converted files in the default folder, you can change it as desired. Click 'Browse' button and select the folder you want from the pop-out box.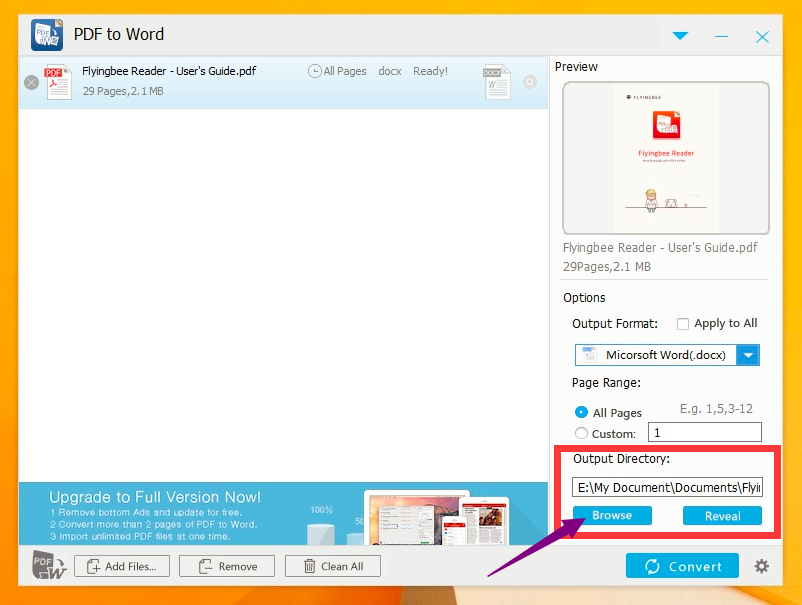 Step 4: Start Conversion
After all these settings, you can click the "Convert" button to begin converting PDF to word document.
Done! As you can see, the process to convert a PDF to Word file is very easy, isn't it?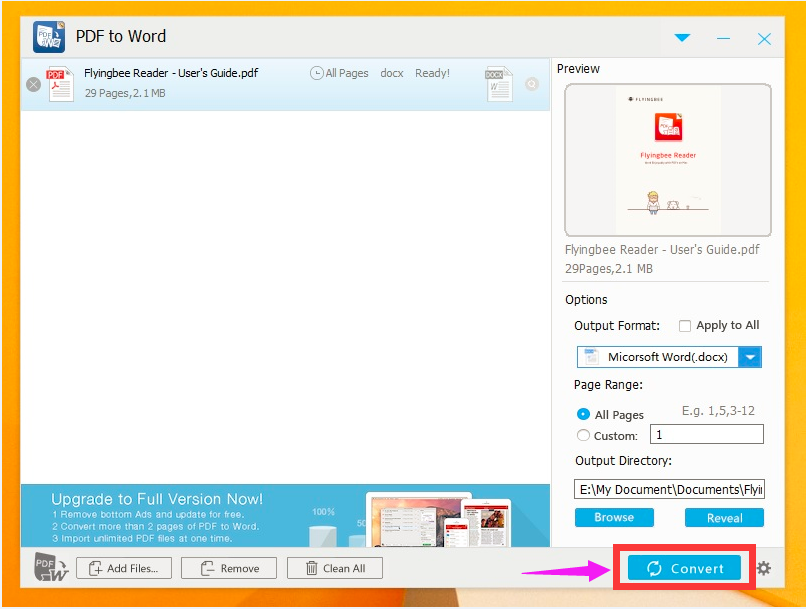 What's the Next?
Now it's your time to download the Flyingbee PDF to Word For Windows for converting PDF files to word document.
Tags: How can I get the full version by completing the registration?
Related article:
How to Register Flyingbee PDF to Word for Windows