At the very beginning, let's make a brief introduction to this great software. With Flyingbee PDF to Word Converter for Windows, you can make edits easier by converting PDFs into Word format. As a powerful converter, it has the following features:.
Easy to Use
Windows users who even do not know much about computer can easily convert PDFs to Word documents. Just launch the software, then add the PDF files you want to convert, and finally click the "Convert" button, you will get the converted word documents.
Retain Layout
Our proprietary technology helps you retain the look and feel of the PDF in the Word document as close as technologically possible so that what you see in your PDF document is what you get in Word.
Make Edits
Convert text and Images from your PDF document into the editable Word format. And then you will get the all-important feature of being able to make edits to the Word document once it is transferred from PDF.
And you may be also interested in:
How to Edit A PDF Document in Microsoft Word
And next,come back to our topic:
How to register Flyingbee PDF to Word for Windows
The very first step, please free download the latest version of Flyingbee PDF to Word for Windows and make a purchase for it from the link:
http://www.flyingbee.com/products/pdf-to-word-windows/
After get the software installed, please launch it. You will get into an interface shown as the following: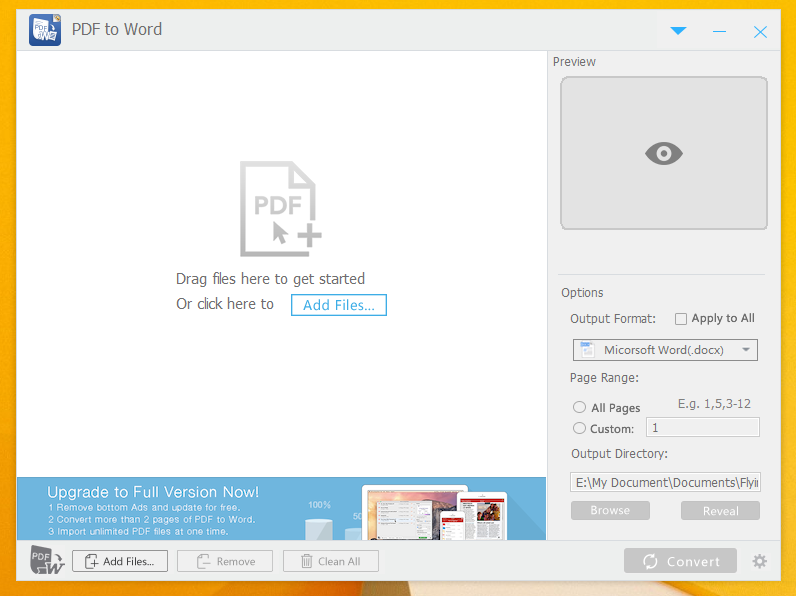 Click the triangle button on the top right of the window, and select 'Purchase/Register' from the drop-down menu.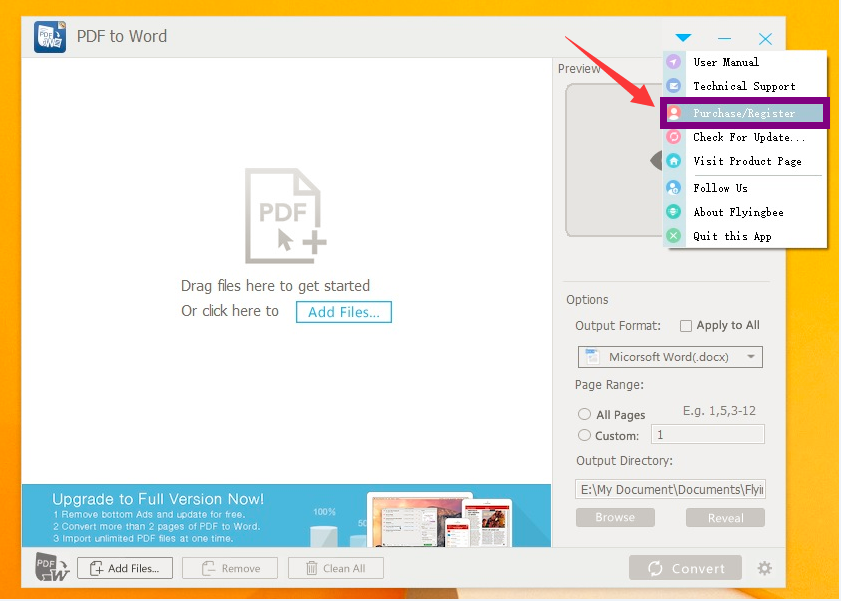 You will be taken to the registration window shown as the below screenshot. Input the licensed email in the first box and in the second box, the serial number coming with the licensee email you got after paid. If you haven't purchased, just click 'Buy License' to make the payment for it.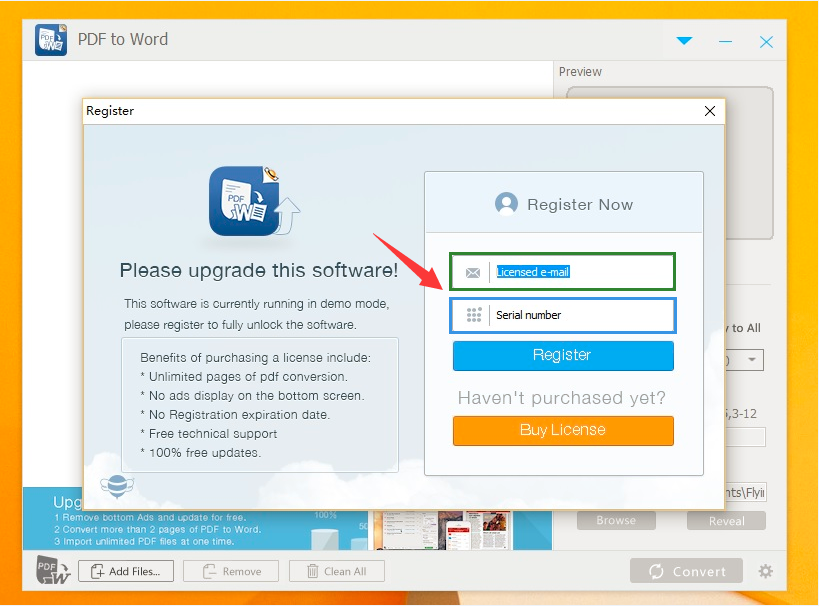 And the last step, click on the 'Register' button to complete the registration.If you haven't purchased it,you can click on the "Buy License" button and turn to the product website to make a payment.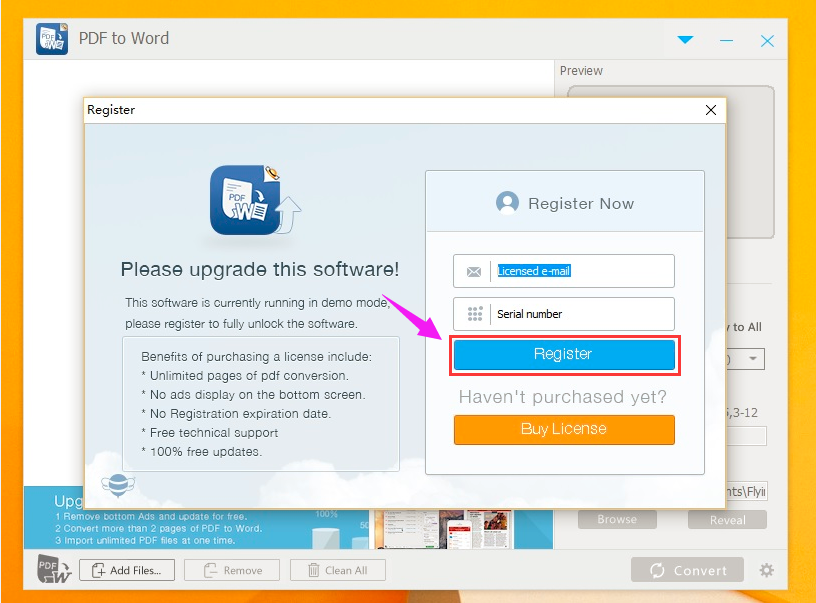 Step by Step to Convert PDF Files into Word Formats
will tell you how to use Flyingbee PDF to Word.
The Bottom Line
PDFs are widely used, but require a reader or browser plug-in, and furthermore they are not easy to edit. Flyingbee PDF to Word for Windows can quickly convert PDF files into Word .DOC files that you can edit. All you really need is just to
Download Flyingbee PDF to Word for Windows
and register.