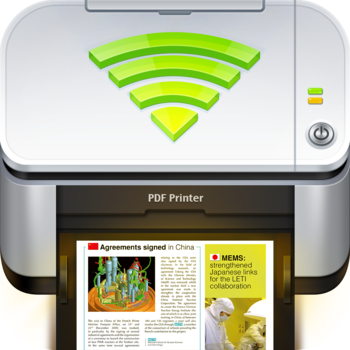 The new v2.0.2v version of PDF Printer has been released, free to download here:
https://itunes.apple.com/us/app/pdf-printer-lite/id923807336?mt=12
User Problems and Suggestions
Matthew H. Fields:
Hello, Your App Store posting for PDF Printer asks "What are you waiting for?" Well, let me tell you what I'm waiting for. I tried PDF Printer Lite and found that the set of allowable document sizes was too restrictive for my business. A working solution should be able to process all the native and custom document sizes present in the OS. Basic sizes in my business include 11 in by 17 in, 12 in by 18 in, and 10 in by 13 in — the last of these added as a custom size, for which I have custom paper, and need to make correctly sized PDFs daily. If your product cannot fill this requirement, I cannot justify paying for a premium version. I hope this feedback is helpful.
Jorge Coelho:
Urgently need custom size paper... A1 and A2, Can you give me a foreseen schedule to manage this possibility?
Max Zuijdendorp:
Hello, How can I create custom size pdf files from originals larger than A4? Example: I have an original A1 size CAD drawing that I want to print as a full size pdf. Regards, Max.
SusanCenatiempo:
Hello, I would like to use this printer to print/save 36 x 24 inch pages. Even though I set the page up to 36 x 24, and it appears it will print the entire page, it saves the page in 8.5 x 11. Is there a way to get the page to save at the page size the original is? I have a MAC. Thank you!
How to add custom paper size to print?
To print to custom paer size, you need add an custom paper size to this printer firslty, the select the new paper size to print, please follow the steps here:
Note: Some apps don't support print to custom paper size, such as Pages.
1. Launch "
Text Edit
" app to open an document.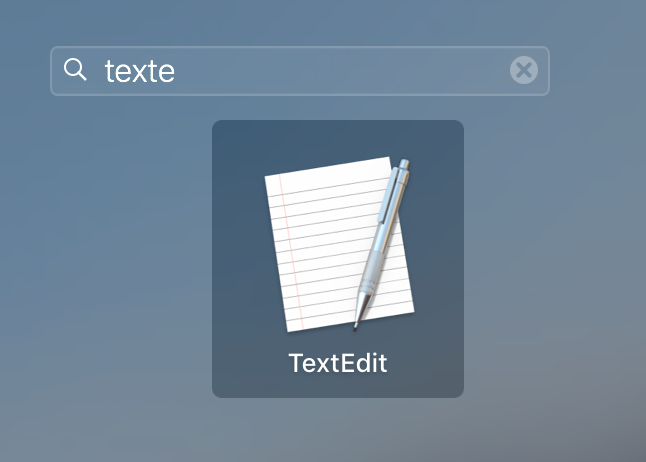 2. Click "
Print
" to popup an print sheet, Select "
Paper size>Manage Custom Sizes...
".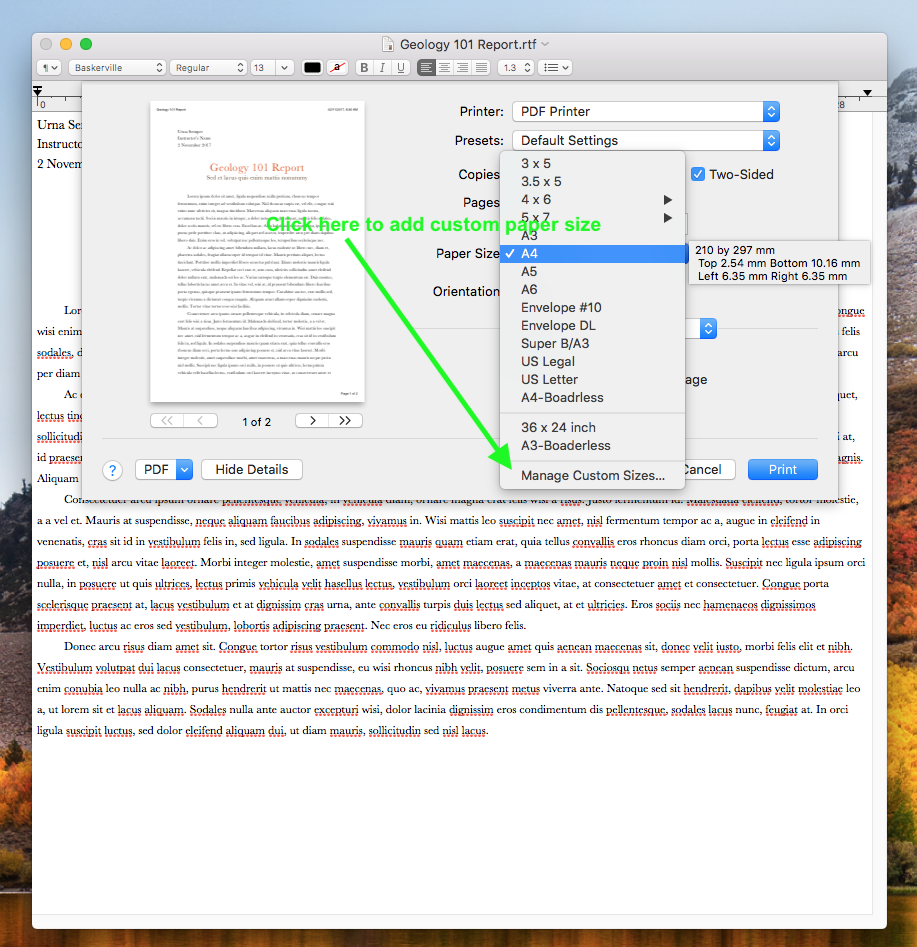 3. Let's add your custom paper size here, such as we have create an "
36 x 24 inch
" paper, then Click "OK".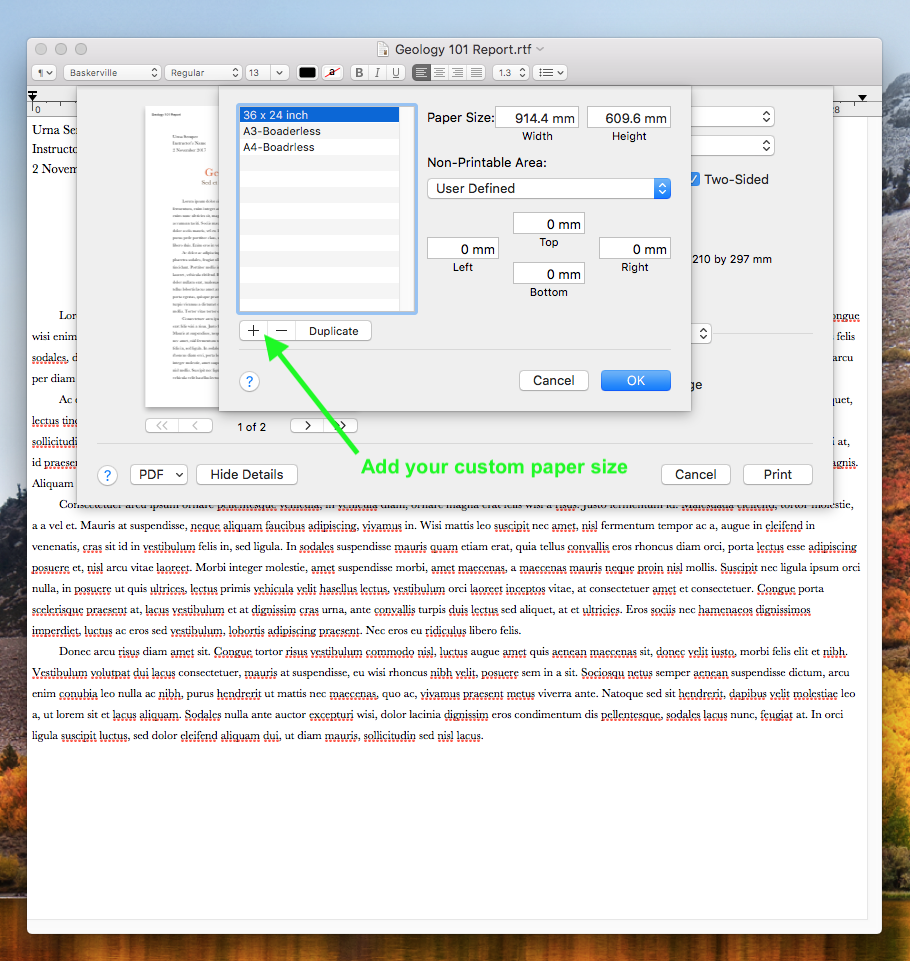 4. All is done, Select "
36 x 24 inch
" paper to print now.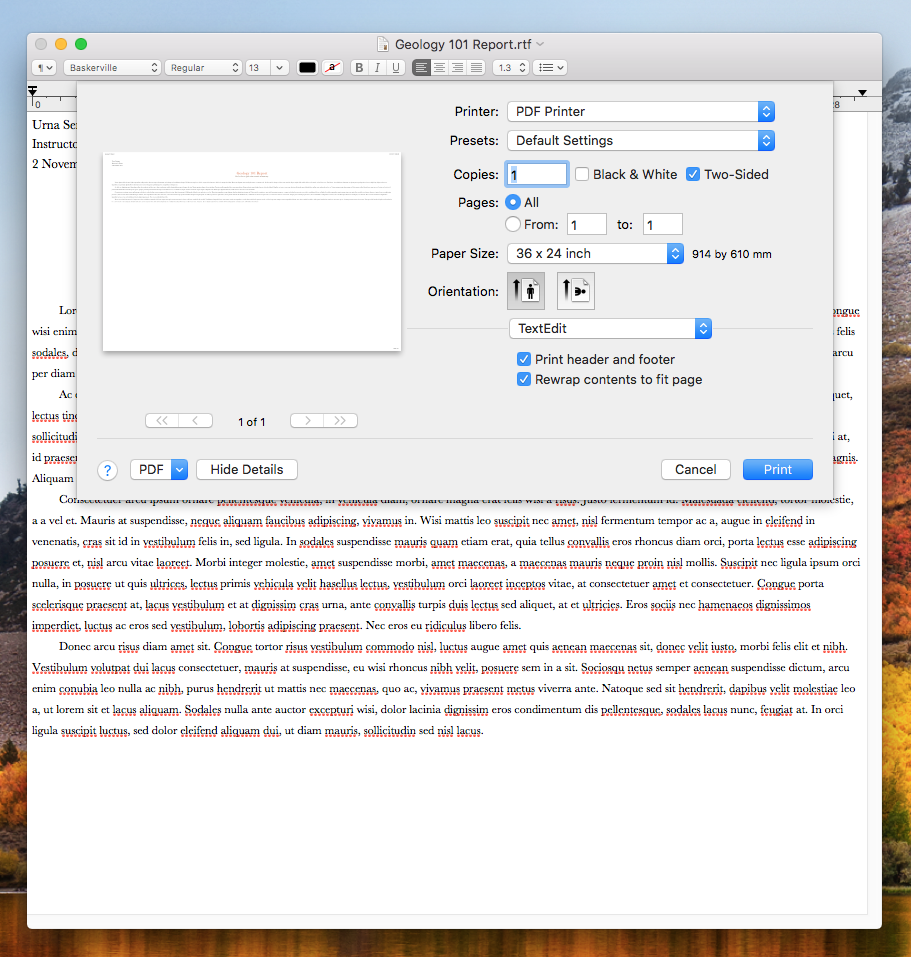 Okay, Please try it with yoursef now, :-).
---
Note:
Please note Pages, Numbers app don't support print to custom paper size: