Using
AirPrinter
by
Flyingbee Software,
you can print your documents, photos, web pages, emails and images wirelessly and directly from iPhone, iPad or iPod Touch to any printer. And now we will explain how to set up
AirPrinter
in detail.
Before we start, make sure that your device, Mac with AirPrinter installed and printer have been connected to the same Wi-Fi network.
After installing AirPrinter on your Mac, go to Safari and turn to the setting page. You will get into the home page. Scroll to the next paragraph to get a full introduction about the pages.
Home
On this page, you will see the information about the software, including the name, the version, the system and serial number etc.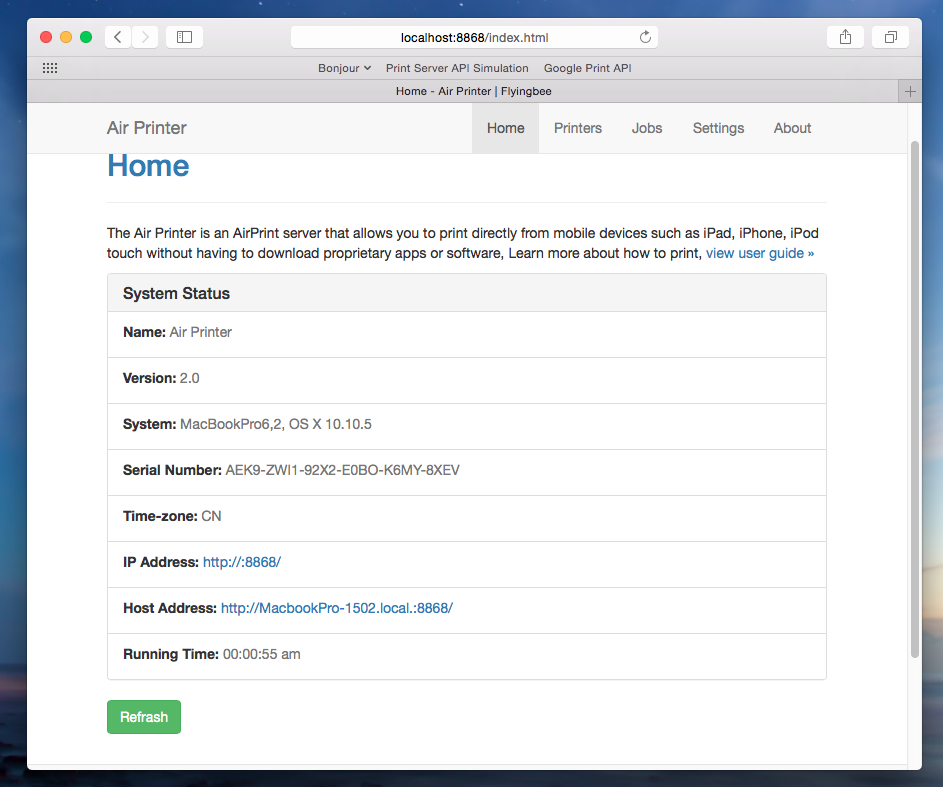 Printers
On this page, you will see all the printers, including virtual ones listing on your AirPrinter Printer list. If you click on the specific printer, you will turn to the page containing the detail information and settings about the printer.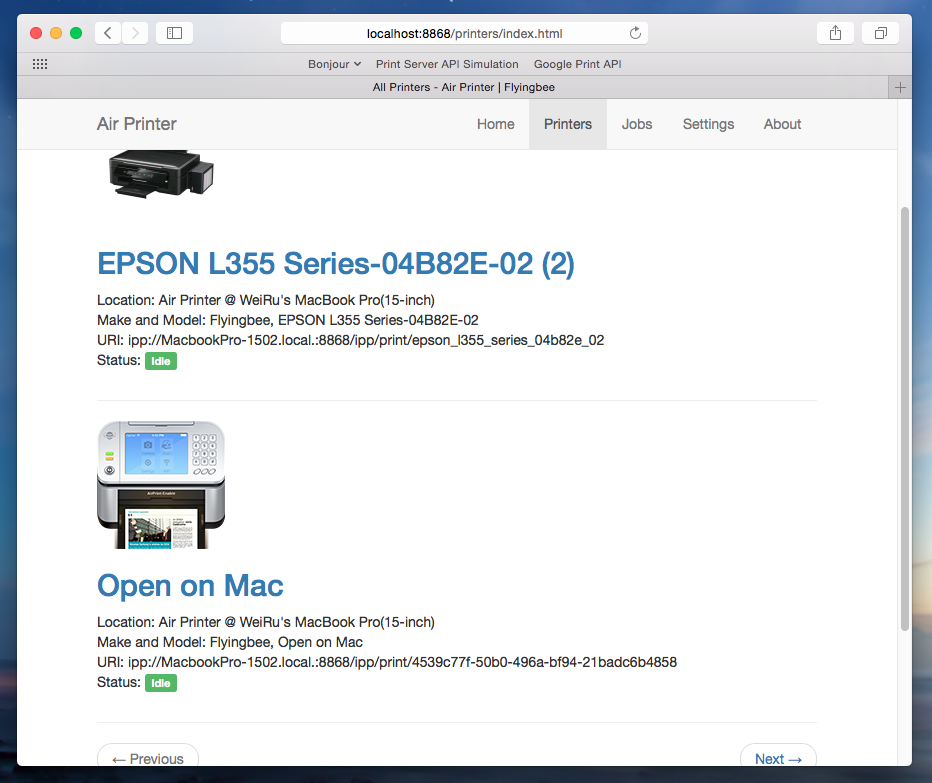 Overview
: lists the detail information about the printer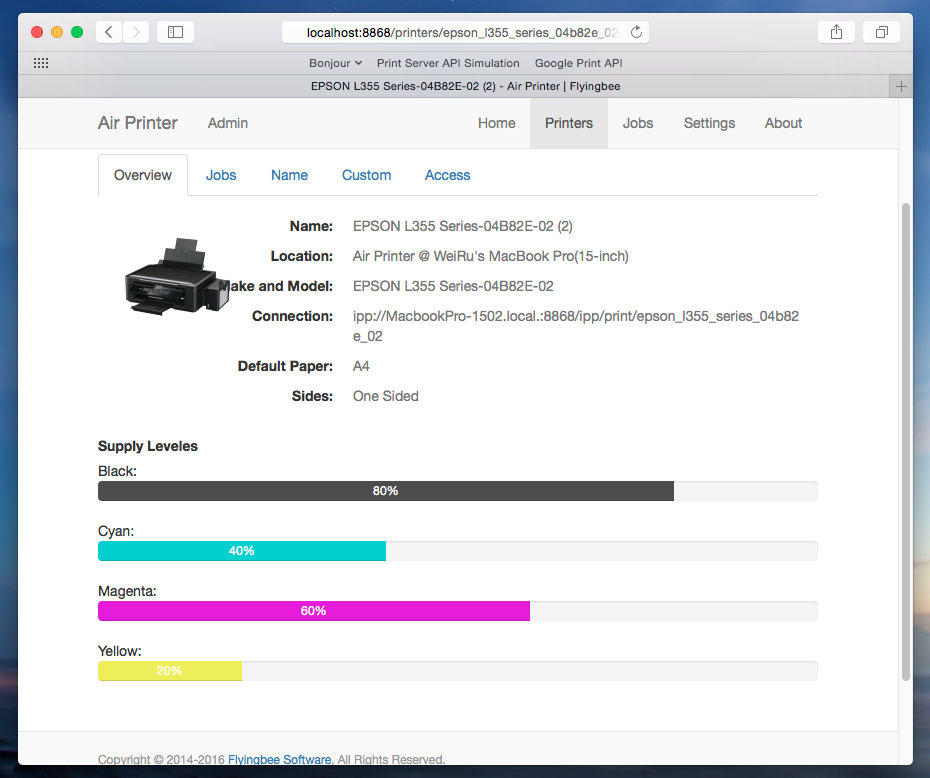 Jobs
: lists the printing jobs done by this printer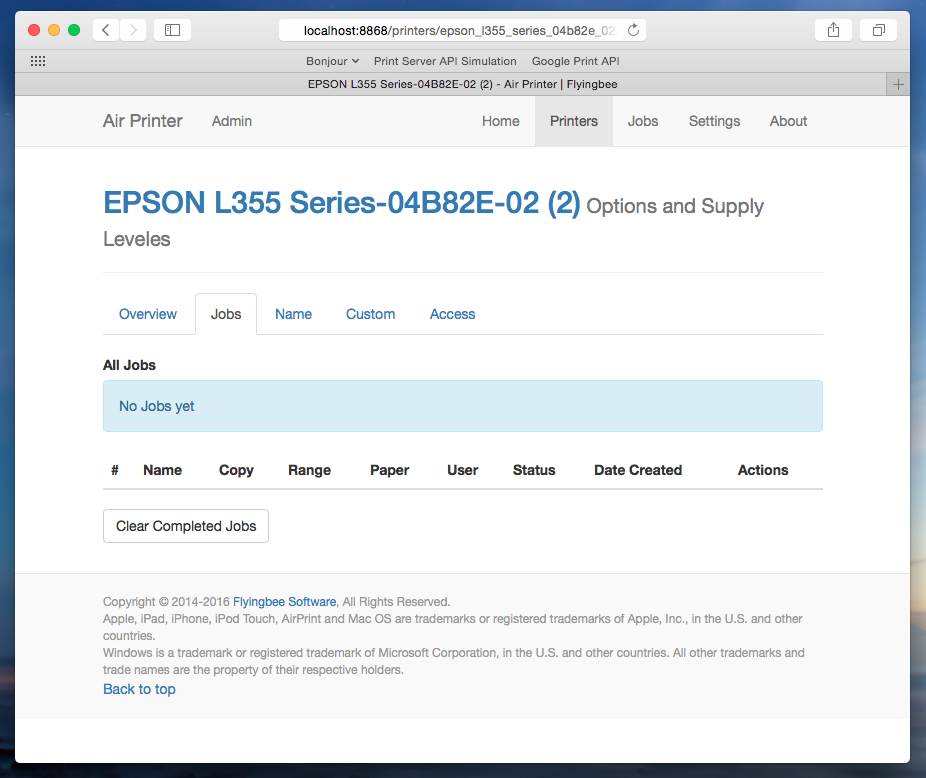 Name
: users can change the name, location and geolocation here.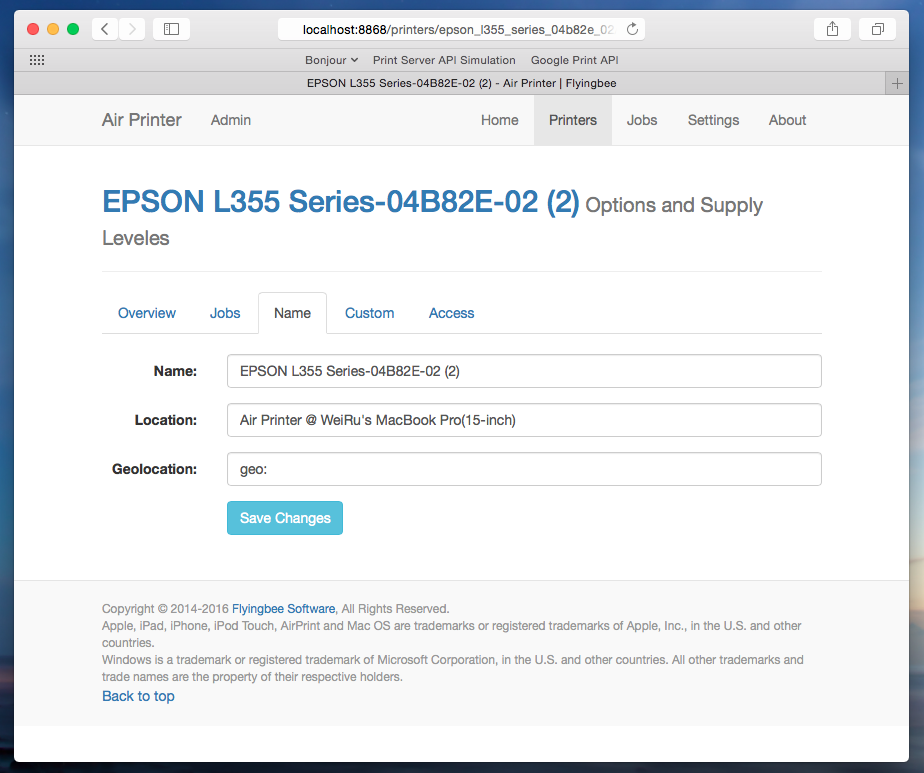 Custom
: users can custom the printer priorities, such as color, quality, two-side printing or not, paper size etc.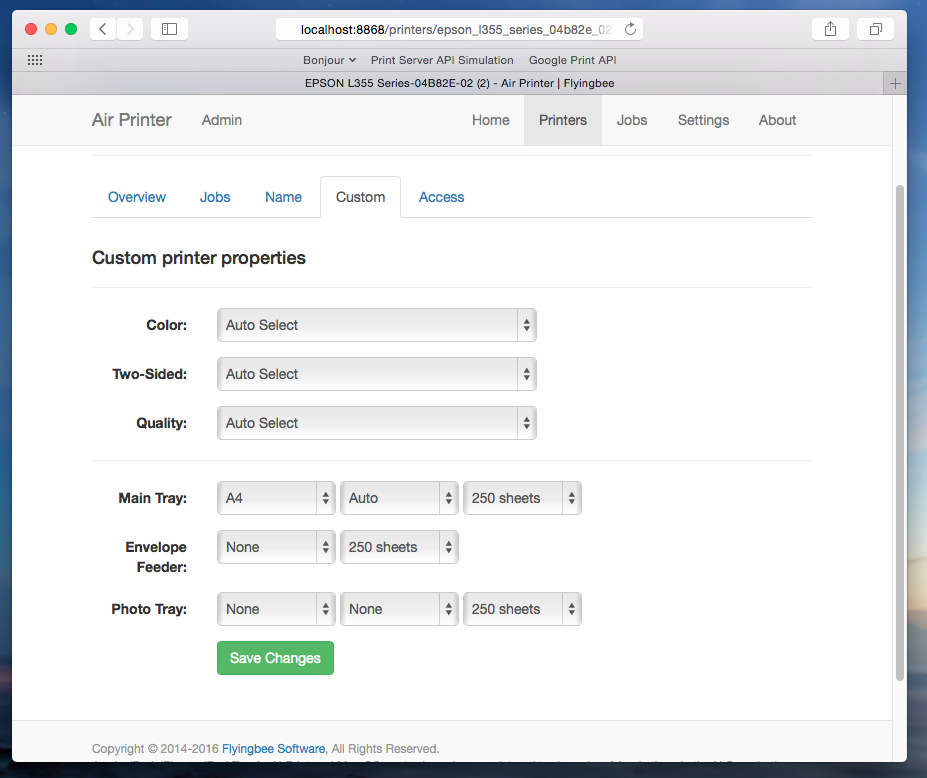 Access:
users can decide who has the permitted access to this printer.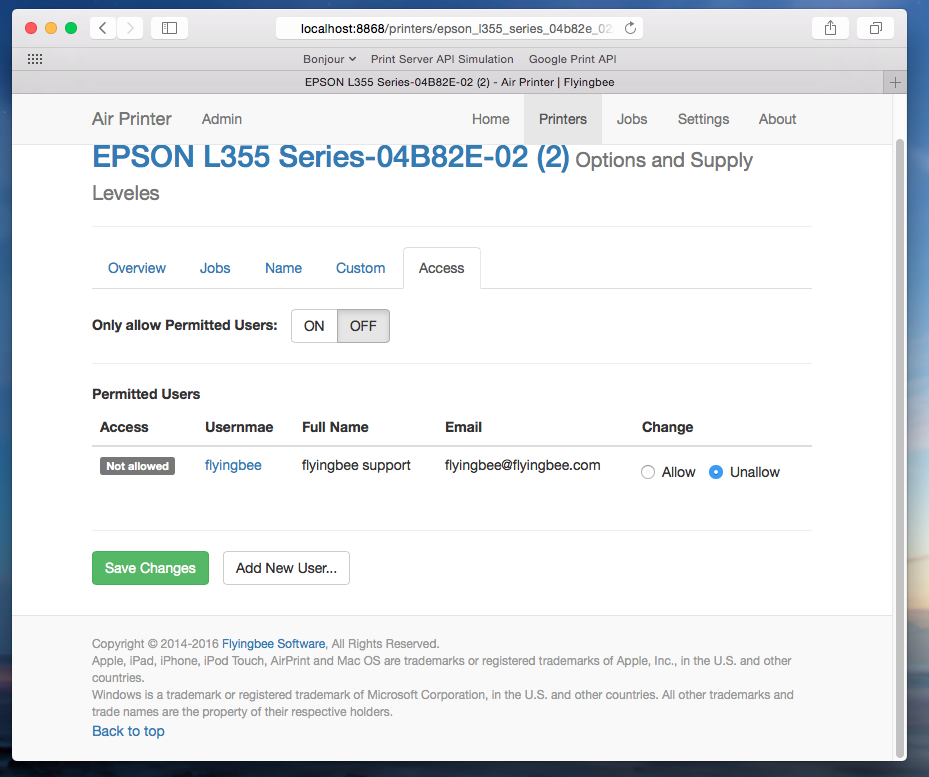 Jobs
On this page, you will see all of the printing jobs, including completed jobs and uncompleted jobs.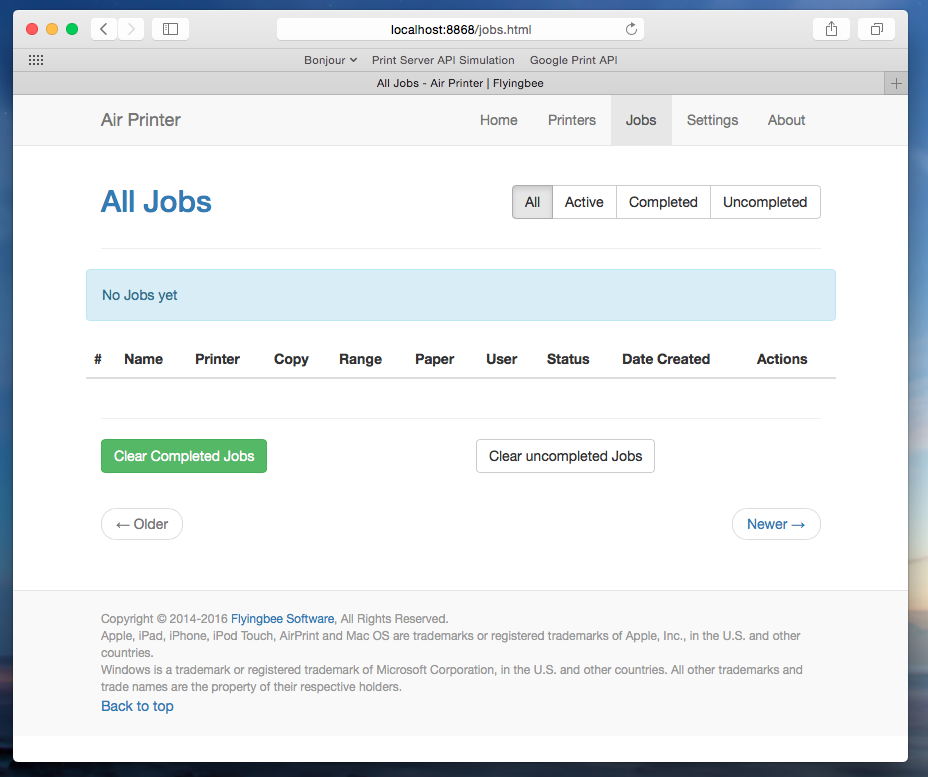 Settings
You can view or change your settings in the current setting area of the setting page.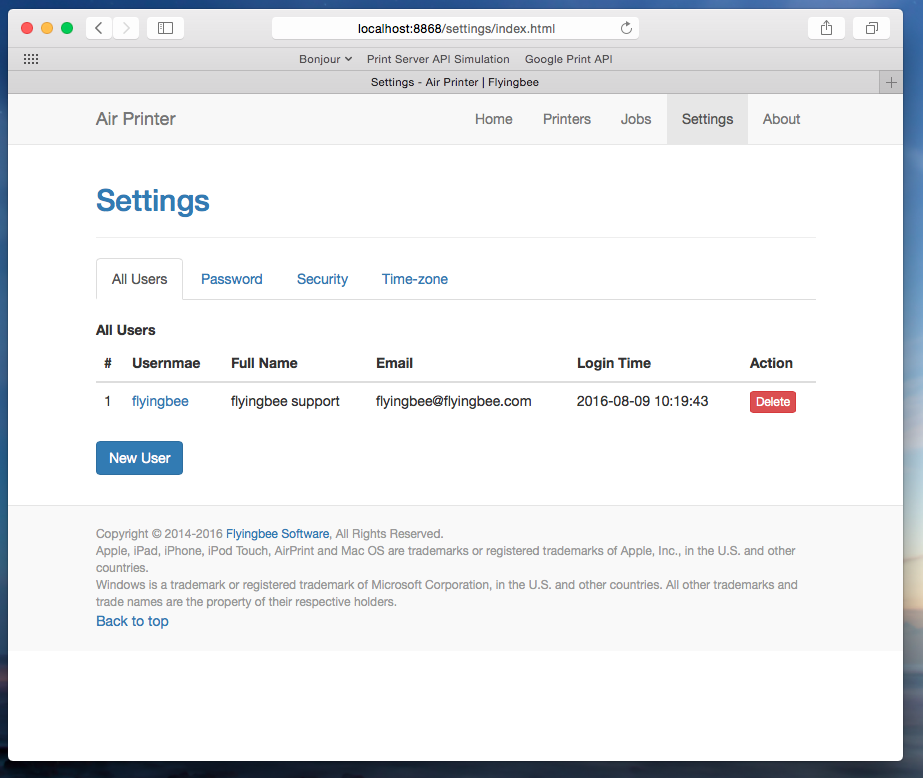 All users:
administrator can view and manage the users here. And also, new user can be added to the list.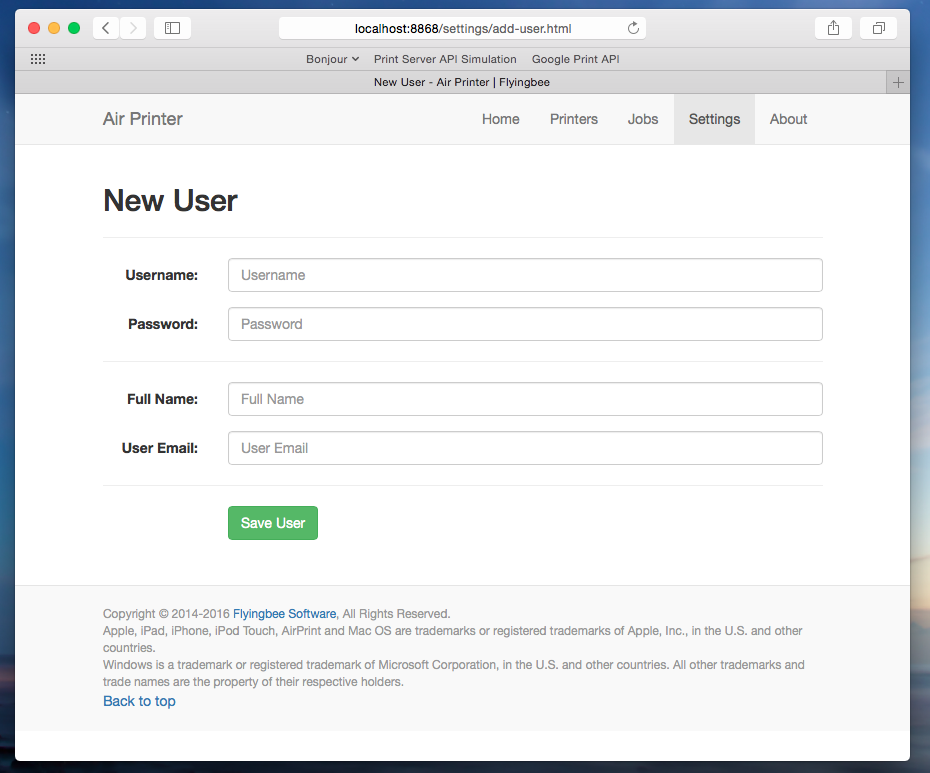 Password:
users can change their admin password here for better management.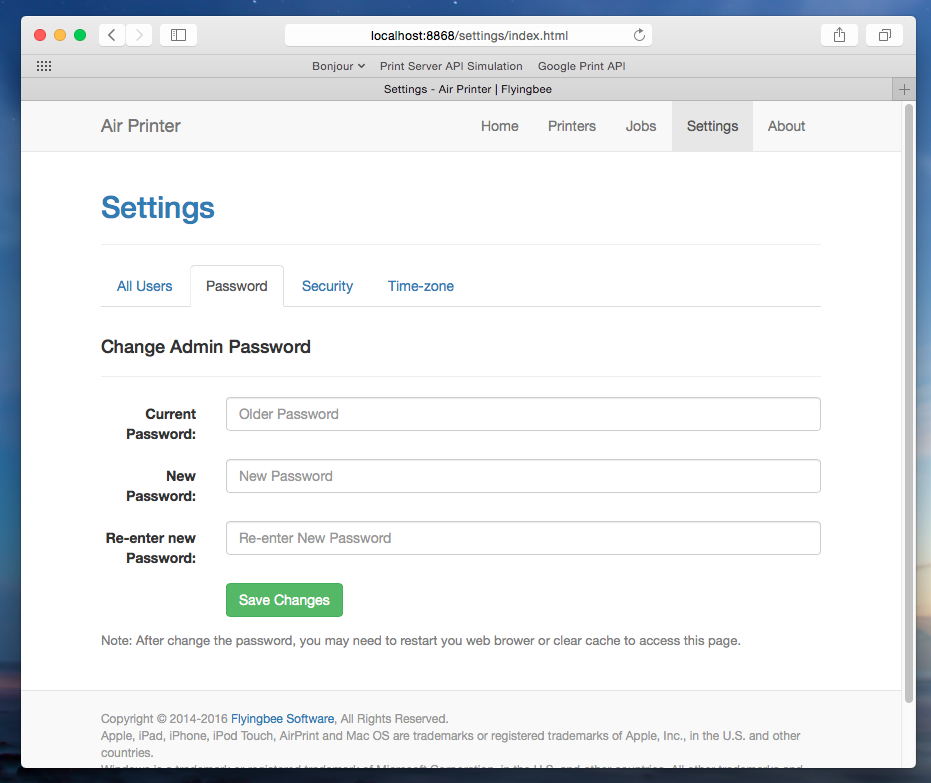 Security:
here users can set up their own security to protect the printing.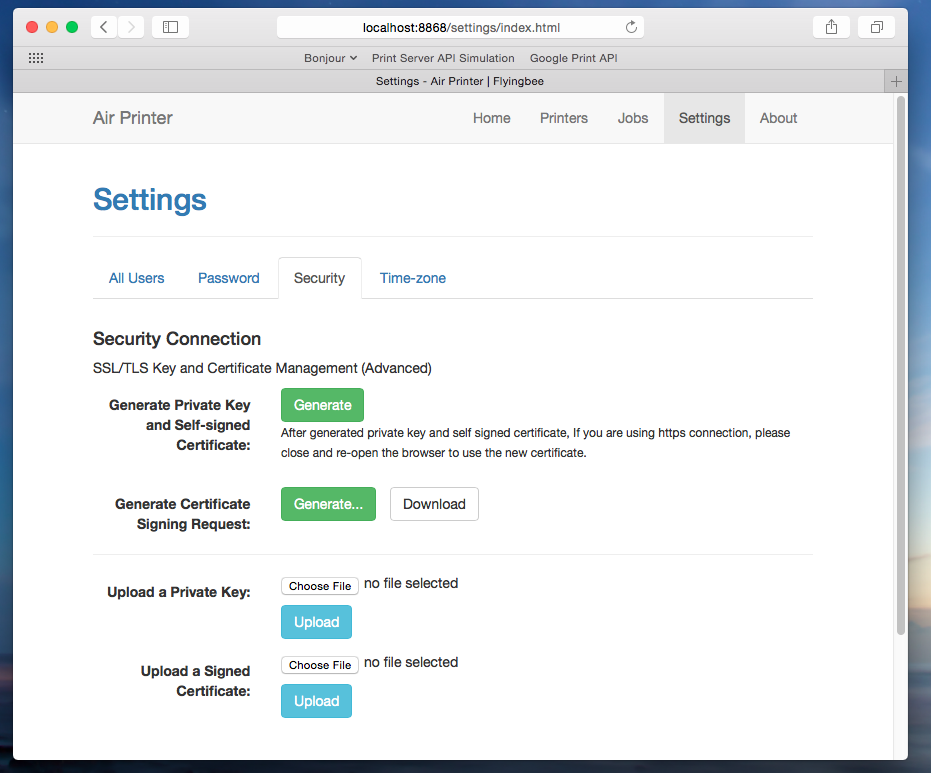 Time-zone:
users can set their local time zone or other zones freely as desired.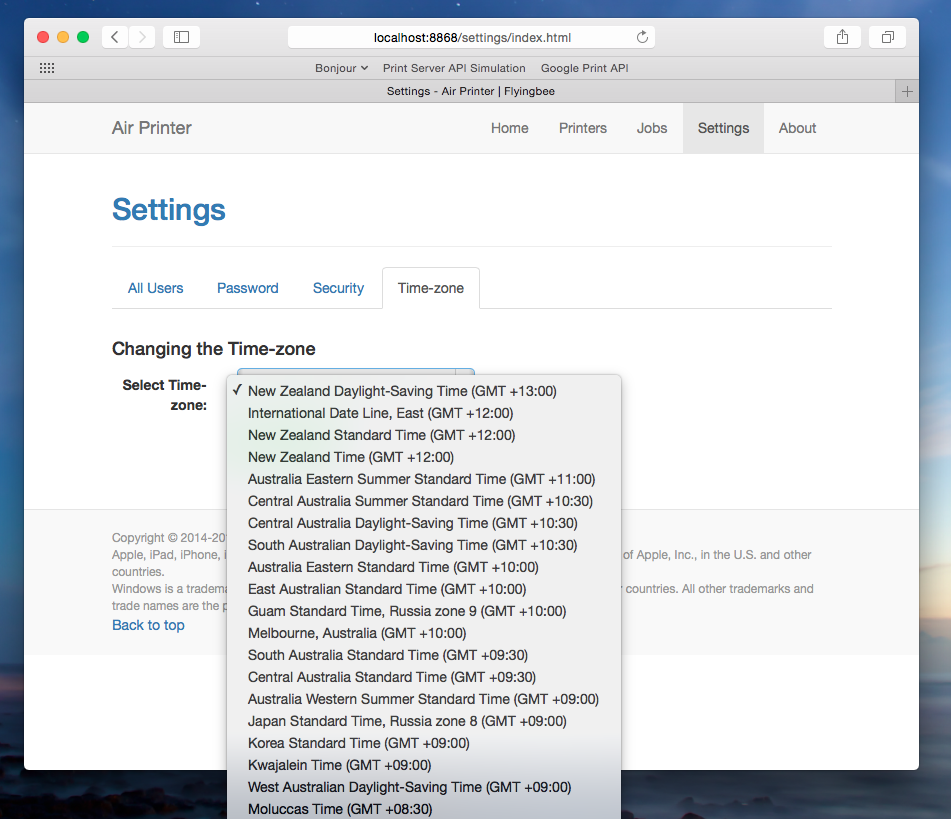 About
On this page, you will get the information about the developer—Flyingbee Software and how to contact the technique team if you have any question about the AirPrinter.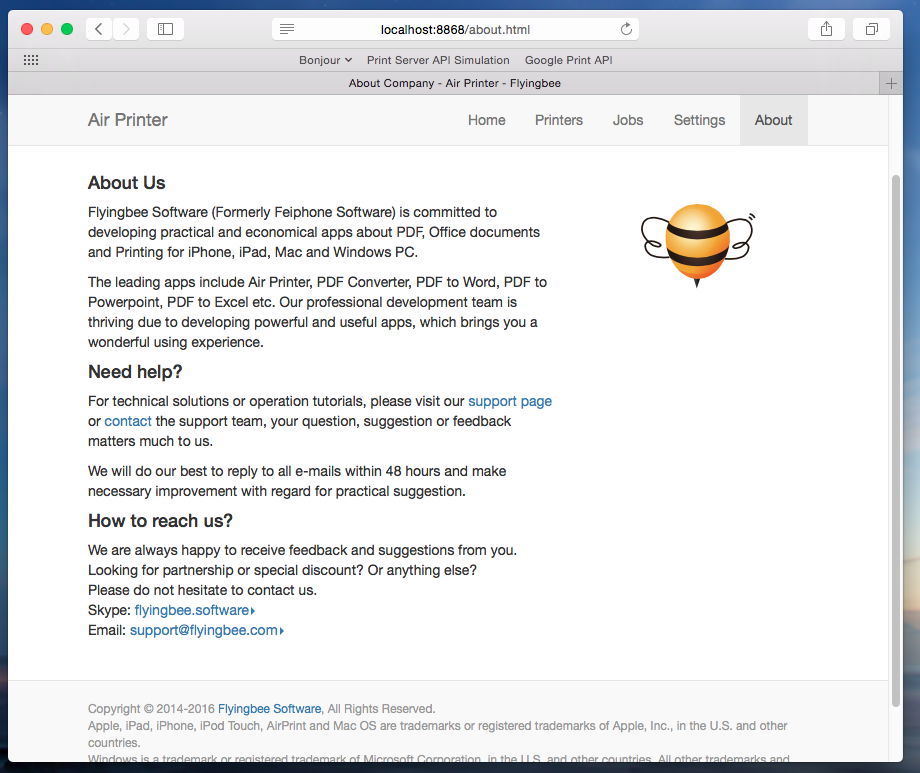 Are you interested in the fully powerful settings after reading the details about it? Now it's your turn to download
AirPrinter by Flyingbee
Software
to get great wireless-printing experience directly from your iOS device to any printer.